Hi 370z (none sport) enthusiast, we finally decided to offer our new design and development convergent vanes open slot rotor to the 370z (none sport) enthusiast, these 2-piece rotors are the sport tuned type superior to oe and competitor application are for the 2009-11 Nissan 370z (none sport) front only. The positive feedback we have been getting about its performance is enormous and good compliment. The mass reduction on this rotor is 8.0 lbs., super light and it is by far the lightest rotor out there, lighter rotors means better performance at the wheels and don't be surprise if your gain extra 10 to 15 whopping horsepower after installing these rotors. This is your chance to gain those hp back that was lost with the heavy oe rotors. It is proven that a lighter rotor can increase horsepower at the wheels check the
dyno testing.
RB rotors are exclusively engineered and designed to be the best stock replacement two-piece rotors on the performance market. These rotors are direct bolt-on, easy to install, no additional hardware needed, and an excellent upgrade for both streets and track. Not only will the rotors last 3- times or more longer than competitions' two-piece rotors, they can deliver consistent brake torque under extreme heat, session after session. When it comes to replacement, the operating cost over the time will be lower than one-piece rotors.
RB offers a complete satisfaction guarantee to you and other 370z enthusiasts; if you don't agree that they are the best two-piece rotors in value, look and performance your money can buy just return them for a refund.
Front rotor weight Comparison
OEM Rotor 22.5 lbs.
RB 2 Piece 14.3 lbs.
Weight Savings: 8.2 lbs.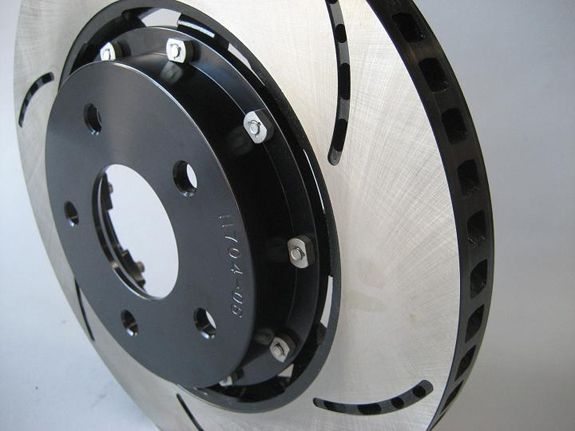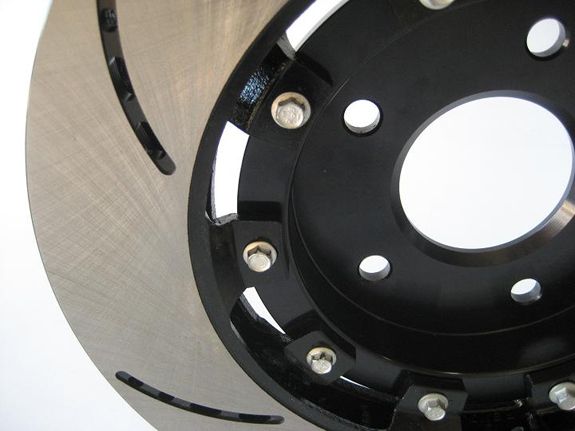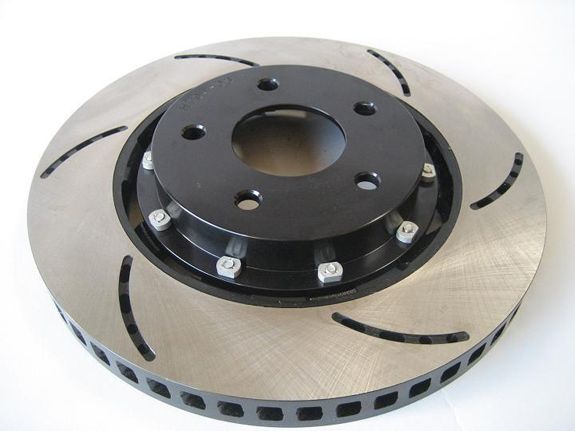 Racingbrake Advanced Technology